This is the year 2016 and it is time to ditch the sexist notion that women need to dress like men to stand tall in the office.
When women are asked to "look professional", we immediately think of putting on a business suit. Of course, there is nothing wrong with that. In fact, we do agree that a business suit will up our professionalism almost immediately.
However, there is absolutely no need to downplay your feminine side to climb the corporate ladder. We CAN look both feminine and professional at the same time. Just remember that it is a thin line between feminine, and that sexy secretary you see on TV.
Here are 5 outfits that look professional enough for the office setting, and yet feminine enough for the women in us.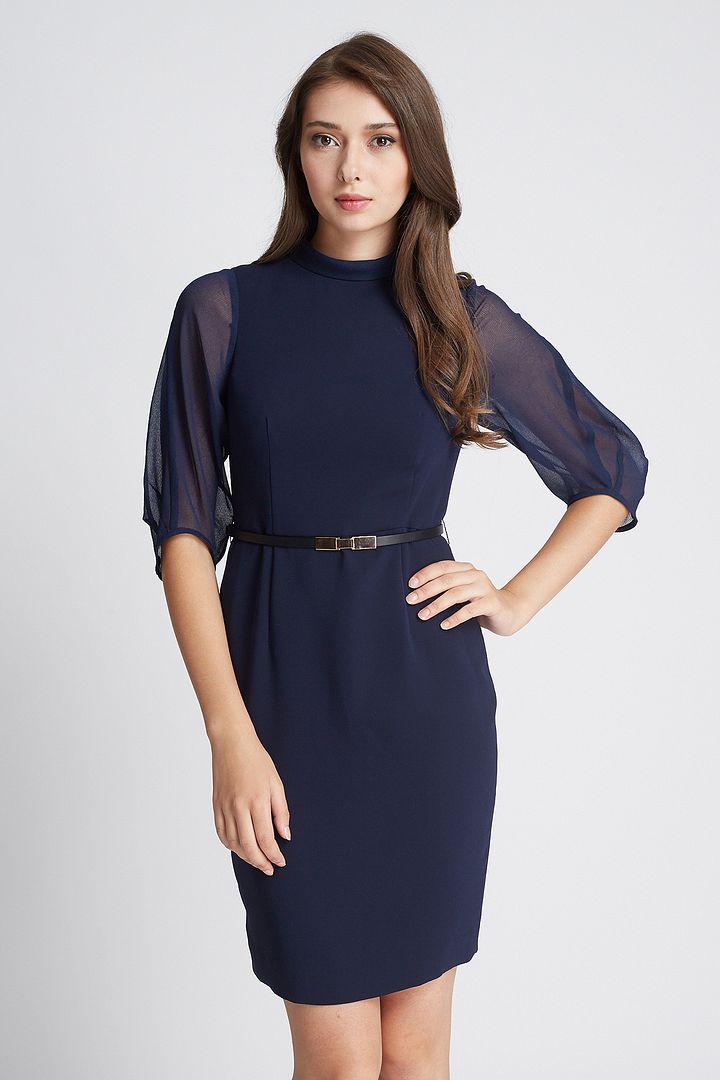 A beautifully tailored piece with a thin belt to cinch the waist for a sleek silhouette, and we love the mesh details on the sleeves for just that little hint of sexiness.
BLUM Brinlee Blouse in White
BLUM Bria Skirt
Who said that we should only wear button-up white shirts? Swap that for an elegant tie-up blouse! Leave the blouse untucked for your dress-down Fridays, or tuck it into a pencil skirt for a more polished look.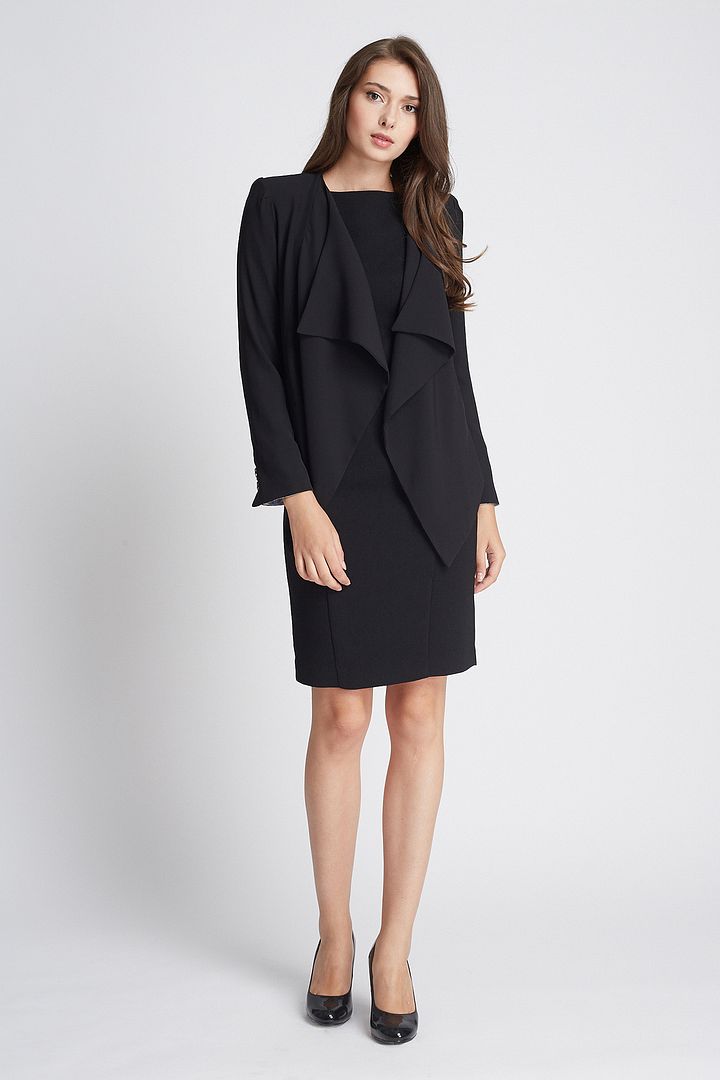 If a blazer is necessary, BLUM's Belina Jacket is an edgy and sophisticated piece to have. We love how the chiffon material and the drapey lapels made it soft and flowy.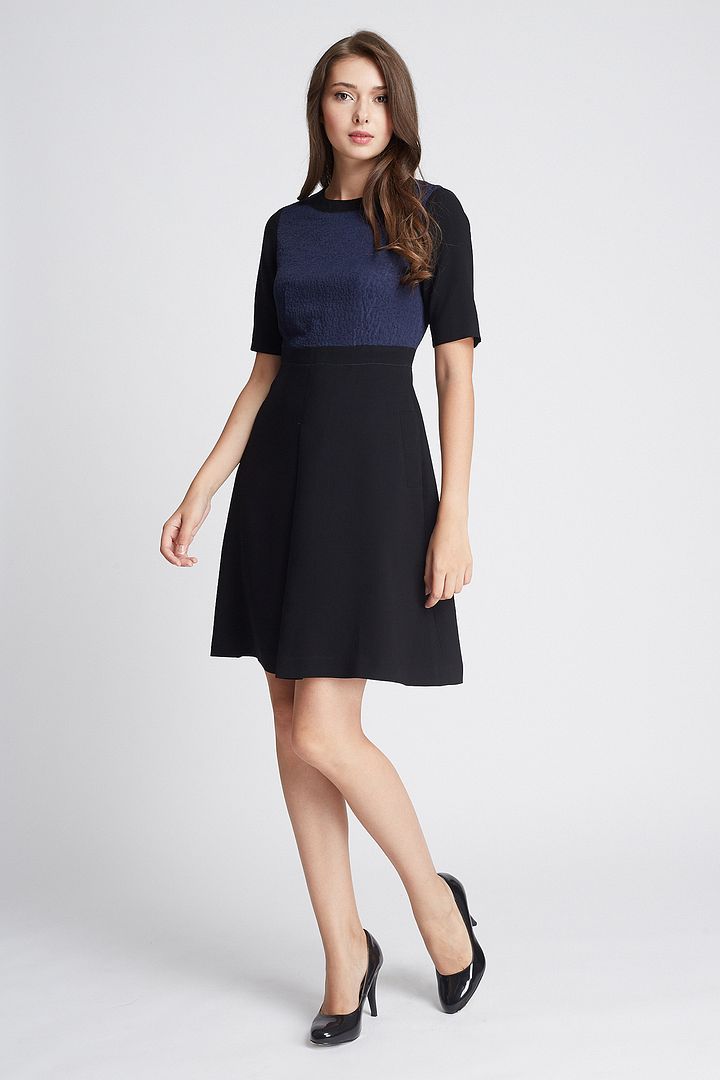 Look effortlessly more feminine and youthful with an A-line dress. The front pleat detail and quality material ensure that you aren't compromising elegance and style.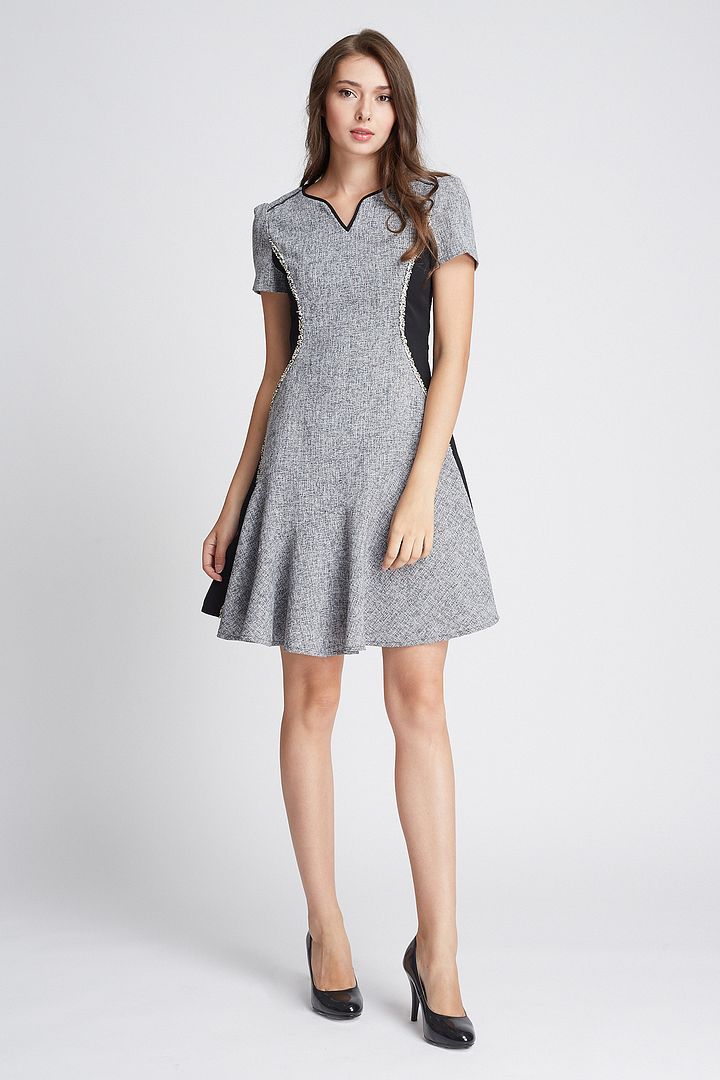 A stunning piece that that looks absolutely chic with its black and ivory tweed material, yet feminine and ladylike in its fit-and-flare cut. Black cut-ins on the side of the dress gives us the illusion of a smaller waistline. So why not?
The original version of this story was published on MyFatPocket.com on 9 Nov 2016